Do you feel like life isn't giving you what you want? Or failing to achieve your personal and career goals because you think the problem lies in yourself?
Have there ever been those mornings, where you wake up listlessly and think that even today you won't be able to get anything done?

Or maybe you think you are incapable or untalented thus killing your self-esteem?
I want to reassure you and tell you that it is completely normal to feel this way sometimes. We are human beings, not machines, and this will not affect the path of our life.
However, it becomes a problem when these feelings, these negative thoughts take over our minds. And life becomes a real nightmare.
But do you know what I consistently say? There is always a solution to every problem and the answer is very simple.
If you want to transform your life, you have to be ready to make changes.
You have to change the things you don't like and turn your weaknesses into fortresses.
You have to develop an open mind and believe that you can always improve, instead of thinking that you cannot change.
Therefore you should adjust your way of thinking and find the areas of your life you want to improve.
In this post, I'm going to explain what is personal growth and how to start this path to become a better person and face life with more ease, even in difficult times.
Pin it for later!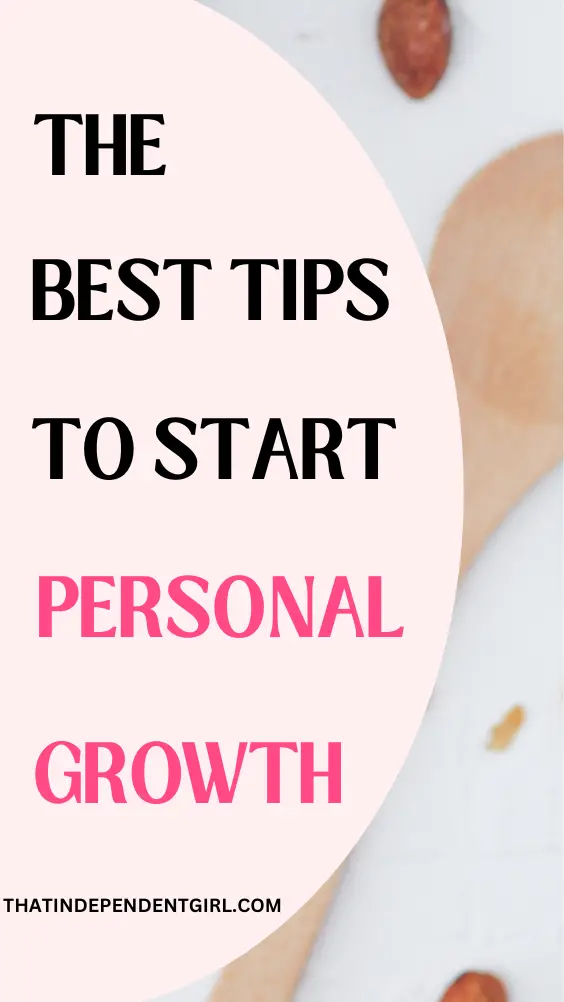 What is Personal Growth
Personal growth is the path we take to get closer to the ideal type of person we aspire to be and to maximize the potential we have to build the life we ​​want.
What you have to do is put into practice daily habits that over time strengthen you mentally and that help you develop positive thoughts and look at situations from another point of view.
What we think is negative is not always hostile!
So let's see how to start a path of personal growth and why you need it if you want to grow as a better person.
How to start a path of personal growth
Our growth is potentially infinite.

We could and should dedicate ourselves to continuous improvement throughout our lives.
Before starting this journey, it is very important to understand why you want to do it and what you would like to change in yourself.
You have to take into account that you will have to make a change.
In the end, personal growth is precisely the set of practices that lead to self-improvement.
You have to implement a series of actions that lead to the improvement of your abilities, skills, knowledge, and moral as well as personal qualities.
If you want to change and improve parts of your life, you have to get out of your comfort zone.
Only in this way you can experience what is best for you, even if it includes mistakes, and start your personal growth.
As a start, you should give the following points a thought
1) Define your purpose in life
This is certainly the most difficult thing that every person face in the course of life.
We can experience this confusion at any age.
Understanding who we want to be and what we want to do in life isn't always easy.
Think about what you would like to be and do most in life.
What do you expect?
Is there something you would like to achieve?
What are your dreams and ambitions?
What are your values and your priorities?
What are you passionate about?
What can you improve in the world?
Try to be clear about what you would like to do in life and make changes that can bring you closer to your goal.
Each of us has a different purpose in life, find out which one is yours!
2) Create an achievable plan for your goals
We all have goals to achieve in life and dreams to fulfill.
Whether you want to save for your dream home or find the perfect job, you need to be aware that you will have to work hard.
To achieve your goal, you should never wait on your lap. You have to act!
You have to ask yourself where you want to be a year from now or a month from now.
You need to have organization and motivation to get what you want. So start creating a productive plan today and try to set SMART goals to achieve whatever you want.
SMART is an acronym, used to help you create defined, verifiable and achievable goals. SMART means:
Specific
Measurable
Achievable
Realistic
Time-bound
Train yourself to take responsibility for what you do and to accomplish what you set out to do.
Don't forget to reward yourself every time you reach a goal!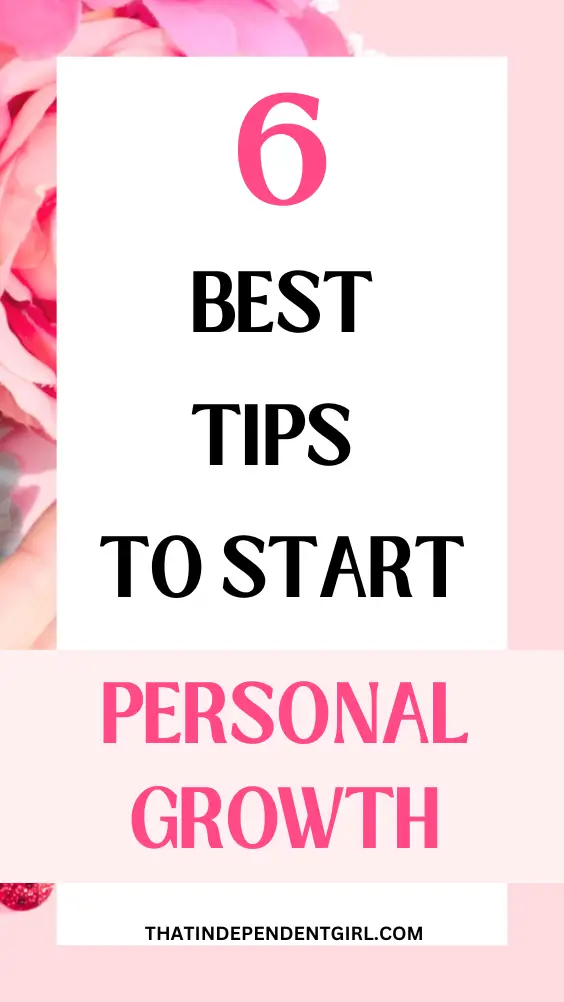 3) Learn to love yourself
It's not just what you want to have that matters, but much more, who you want to become in life.
Along the path of personal growth, it is important to learn to be happy in your own skin.
When it is true that you have to be kind to others, it is also true that you have to be kind to yourself.
Learn to love yourself for who you are and commit to speaking positive words to yourself.
You can also develop a self-care routine and take time to do what makes you feel good.
Remember that the most important thing is to be yourself and feel good about everything you do.
Even though society requires us to be different, we must learn to love each other and embrace all our strengths and weaknesses.
4) Give more importance to the mind and body
Until recently, I thought that I could achieve what I wanted by focusing on my goals and neglecting my mental and physical health.
But I quickly realized that it doesn't work that way and that I wasn't going to get far.
It is very important to take care of yourself and have a proper self-care in these 6 areas of your life.
Your mind and body are the only tools by which you will be able to achieve all the set goals and live happily.
If you want to be successful in life and always be happy, you need to give them importance.
Play sports or do an activity you enjoy.
Doing things you like, unleashes your creativity and frees your body and mind from stress.
Be sure to practice gratitude, meditate, and journal, because these are all things that are needed for the mind and to develop a stronger and more positive personality.
Take care of yourself both physically and mentally and learn to love yourself.
5) Be willing to eliminate what no longer serves you
In life, we ​​do things or meet people that rather than bring us benefits, drain our energy.
I have personally experienced this.

I had to cut out people who I loved but who I knew would not bring positiveness into my life, who were actually draining me.
You should therefore remove all those things that drain you instead of valuing you, that bring you stress instead of peace.
Surround yourself with ambitious, empathic, positive, and proactive people with an equally positive mindset, who can motivate you to become a better person.
Dynamic and stimulating environments also improve self-growth.
6) Learn new skills
Many think that it is too late to learn new skills or that you do not have enough time or money.

The truth is, you never stop learning during your life.
Learning new skills could be very fun, as well as useful, and especially in some cases, it could change your life.
The first thing you should do is get out of your comfort zone and accept the risks that come with trying new things.
Only in this way can you allow yourself to grow.
Make a list of things you enjoy doing or things that may be useful for you in the future and learn one thing at a time.
Learning new skills should not only be seen as a professional advantage but as personal enrichment. It just takes time and dedication.
Conclusion
These are the tips on how to start a path of personal growth!
If you want to live a better life, a life that gives you satisfaction and wants to become the best you can be, you need to take this path.

You will appreciate the positive things and improve the negative ones.
Once all this is clear, you will know how to start a path of personal growth.
You will have to experiment and keep learning. Know that you will not have to be afraid of making mistakes, as it is part of this path.
It is your mistakes that will make you understand, what is right for you and what is not and what you should change.
If this article was helpful to you, share it with your friends!
With love,